KGC World Cup Promo

KGC Workshop World Cup Promotions!
Enjoy World Cup with even more benefits this year with our biggest promotions yet!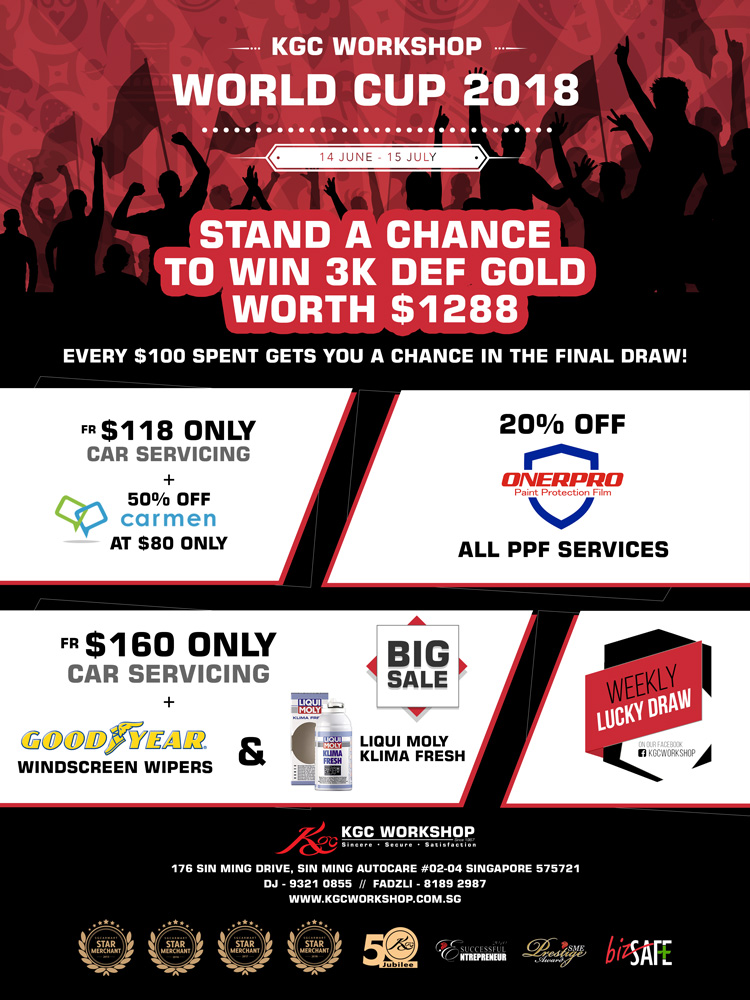 We also have flash sales every now and then without prior announcement! Stay tuned to our Facebook page to see the news!
Contact us to find out more!
Comments
Leave your comment