Singapore Police Force Members Benefits with KGC Workshop
KGC Workshop gives back to Singapore Police Force Members with discount across most services.
Being in the Singapore Police Force is not as easy job and we thank you for your service!
Making Singapore the safest country in the world is no coincident. We appreciate your service in making this possible. With that, we felt that we can give back by giving you what you deserved.
At KGC Workshop, we pride ourselves as an one-stop automotive workshop. 52 years in the business, we've expanded our business from a spray painting booth, to other services such as servicing & maintenance, accident repairs, automotive detailing, paint protection and much more.
To give back, we are providing a special deal to all members of the SPF. Special discounts are provided to our servicing, polishing & grooming and spray painting services.
For our engine oils, We carry the following brands
Bardahl
HKS Super Oil
Liqui Moly
Castrol
Motul
Please view our pricelist below for the detailed information of the prices and package available specially for you. Or download the priceless for easy viewing on mobile!
Download SPF Promotions Price List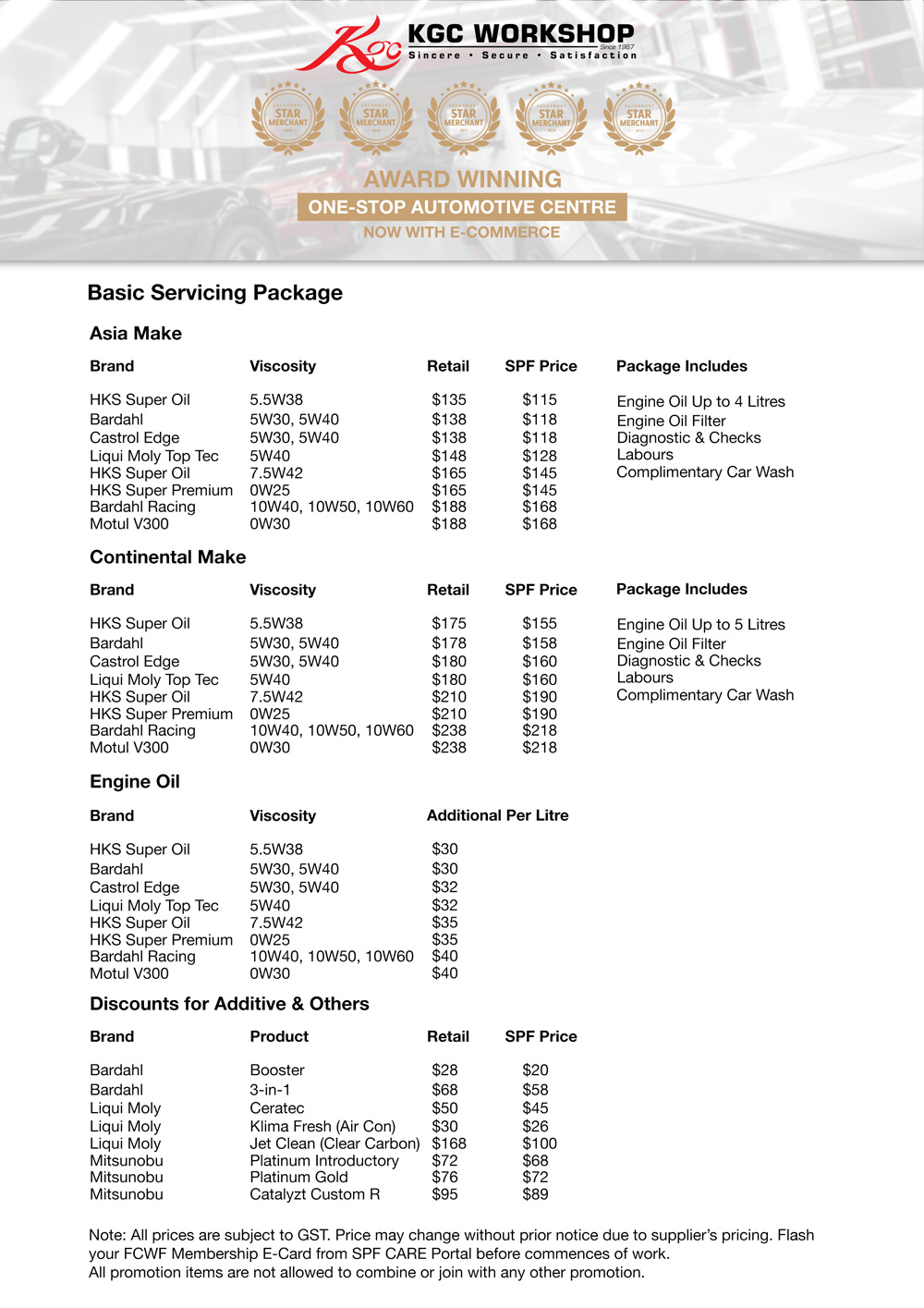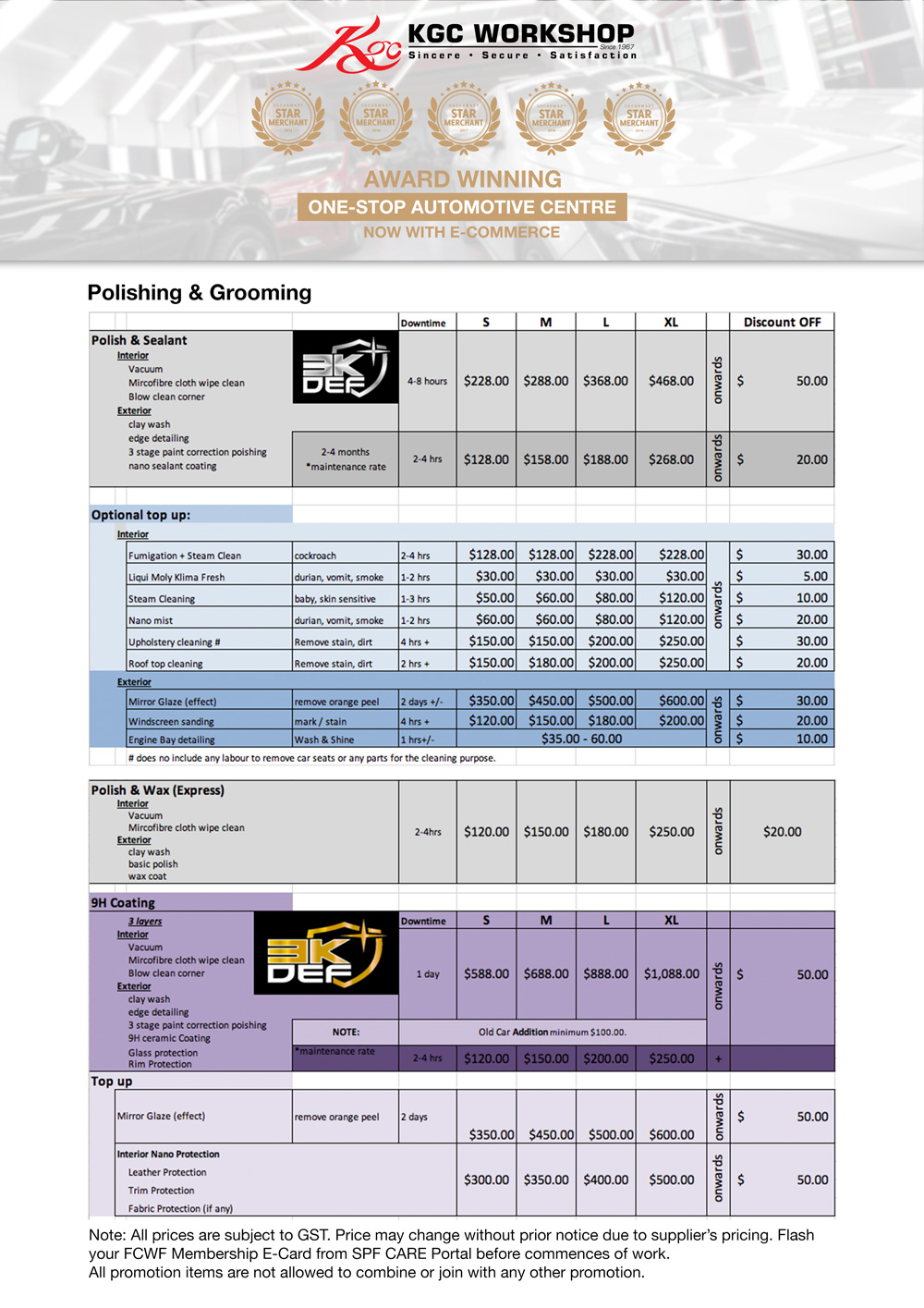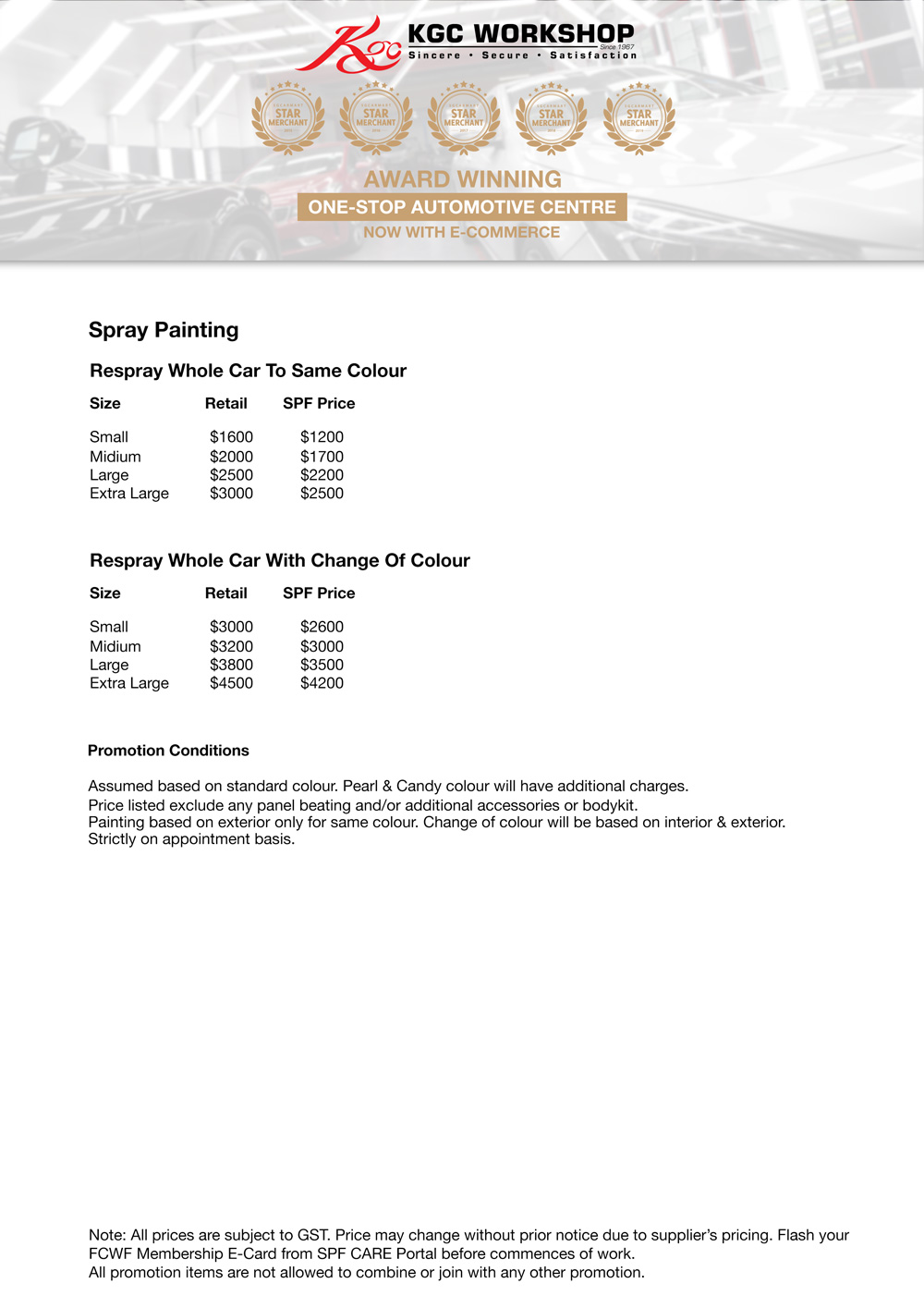 Thank you once again for your service towards the nation. We appreciate your commitment in making this country the safest in the world. This is only a little token of appreciation we can do for you.
Comments
Leave your comment