About us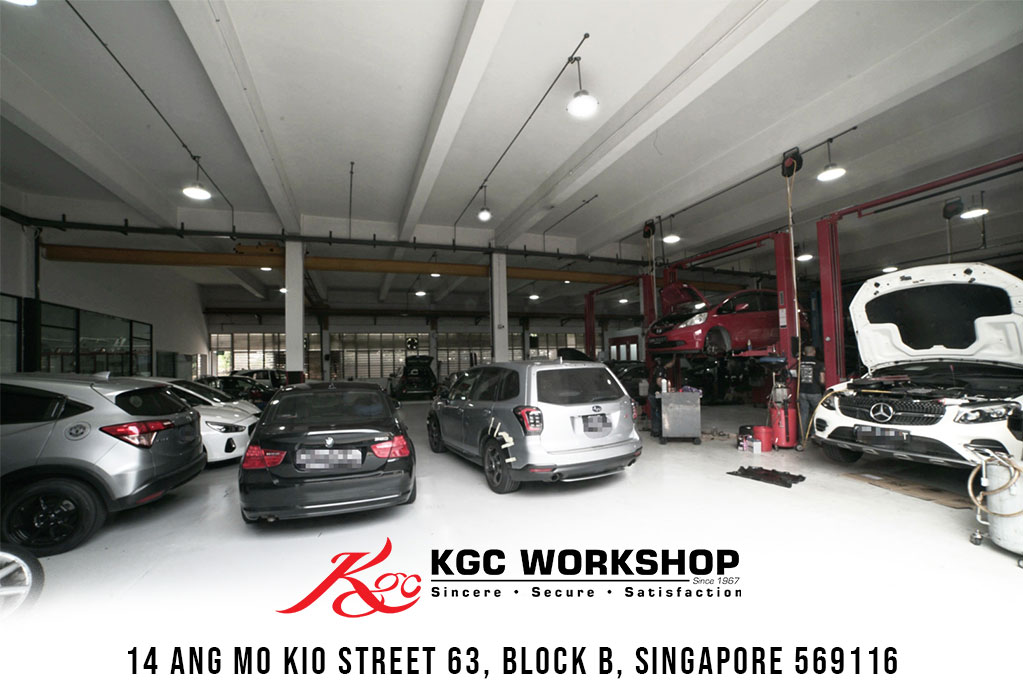 Koh Guan Chua Workshop was founded in 6 Sept 1967 by the late Mr. Koh Guan Chua in Sin Ming Industrial Estate, Singapore. Currently the workshop is managed by Mr. Koh Dan Jian (D.J.), the third generation of the family together with a team of experienced staff. It was started as a spray painting workshop, with D.J took over the management role in 2008, Koh Guan Chua Workshop (KGC) has evolved to a One-Stop automotive workshop for car servicing, car accident assistance, air-conditioning servicing, car insurance matters, car grooming, spray painting, paint protection and polishing as well as bodykit customisation.

We provide services from interior car maintenance and servicing, gearbox repair, car aircon servicing and computer diagnosis. To exterior car bodyworks spray painting, bodykit, upholstery cleaning, car wrapping, car grooming and detailing to car paint protection. Even car accessories like in-car camera and aftermarket parts. After sales services including car inspection, car insurance and road tax renewal and insurance claim as well.

At Koh Guan Chua workshop (KGC), we have a wide range of car bodykits for most car models, authorized dealer of in-car cameras, car detailing and paint protection services. These comprehensive product range is continuously updated to keep pace with the ever changing automotive market.

Most of our clients come from word-of-mouth as we are highly recommended by friends and business associates. We constantly upgrading our computer diagnostic equipment and tools, as well as our skills to provide the best for all our customers. Do feel free to contact us anytime, we are happy to answer any questions you may have regarding your vehicle.